Chicago Metal Alloy Products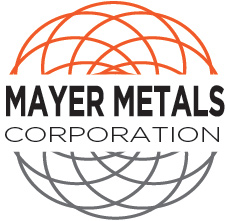 Mayer Metals Corporation provides a full-line of non-ferrous metal alloys in all forms including powder metals, sheets, bars, pigs, balls, wire and more throughout Chicago, IL. Check out our full line of high quality non-ferrous metal alloys by visiting our Products page.
At Mayer Metals, all metals are processed and recycled in compliance with ISO 9001, ISO 140001 and R2 certified environmental recycling standards. Documentation can also be provided for your records.
We serve many industries including: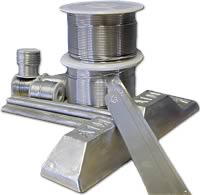 3D Printing
Aeronautics
Federal, State and Local Municipalities
Military
Metal Stamping
Sputter targets
Our customer service is top notch and always available. Have questions? Our expert technical assistance is top notch and will easily be able to help with your needs at all times.
At Mayer Metals, we purchase nonferrous scrap metal at the most competitive rates and provide you with peace of mind that you are disposing of your scrap material safely and in compliance ISO 140001 environmental recycling standards.
We also offer an e-scrap program for businesses, municipalities, residents and charitable organizations to get rid of old end-of-life electronics.
For price quotations and/or technical assistance, we invite you to contact us or give us a call at 844-541-8999

Chicago, IL is a city situated alongside Lake Michigan in the state of Illinois. The third largest city in the United States, it is famed for its bold architecture and skyline bristling with skyscrapers. It is the largest city in the state of Illinois and the entire midwestern United States. The city is also known for its rich history in art and famous museums throughout the city.
For more information on Chicago, IL, check out these local resources…
Chicago Museums – Check out this list of the "must see" museums throughout the Chicagoland area which is noted for its famed museums of all kinds
15 Top Rated Tourist Attractions in Chicago – Visit the top 15 tourist attractions in Chicago including Wrigley Field, the Navy Pier, the Art Institute and more.
Mayer Metals Corporation is proud to support local businesses such as Chicago Painters
Scroll